FREQUENTLY ASKED QUESTIONS
FINDING US
Parking
---
Good luck. Okay, but seriously... Street Parking There is limited free street parking near the hostel on our narrow streets but if you are lucky you can snag one. Please be mindful not to park in front of garages and doorways. Be careful as not all street parking is free, look out for the big P! Having said that, it's not too expensive at 6€ a day. Parking is free after 7pm weekdays, after 1pm Saturdays and free on Sundays. Parking Lots There are serveral throughout the city, some are free and others are metered. The closest one is located just down the street and costs 6€ a day. Parking is free after 7pm weekdays, after 1pm Saturdays and free on Sundays.
---
How do I get there?
---
Out of the Blue is located at Rua do Boavista 38, 9500-035 Ponta Delgada. We are the building next to the big circle sculpture – you can't miss us! From the airport
Taxi: 10 €

Aerobus: one way 4.5 € or return 6.5 €, route service with two stops. The closest bus stop to Out of the Blue is number 17 (Escolas das Anexas). It takes around 29 minutes by bus to get there from the airport. The bus departs from the airport every hour, starting at 5 AM with the last ride at 11.59 PM.
---
Are you close to the city center?
---
Yes! We are the perfect distance! Far enough away from the noise but only a few minutes walk from the action!
---
How easy is it to get around?
---
We are a small city so everything is a comfortable walking distance. In terms of viewing the rest of the island, transportation can be a bit more limited. There are bus systems but not all of them run frequently. Exploring On Your Own Your best option is either renting a car, motorcycle, scooter, or if you are a real adventurer, a bike. Group Excursions Why not sign-up for one or more of our tours. We take small groups around the island on various adventures. It's the best way to meet new people and experience our beautiful island. Plus we know all the best spots! Contact us to find out more :)
---
---
RESERVATIONS
What credit cards do you accept
---
Pretty much all of them but not American Express. If you have any concerns please email us and we can double check for you.
---
What do I need to know before I book at Out of the Blue?
---
Guests must be at least 18 years of age to book a stay at Out of the Blue. Minors must be accompanied by a parent or guardian. A valid, signed, and pre-approved credit card in the name of the primary guest is also required, along with a matching valid form of identification (Passport or ID Card).
---
What do I need to do if I need to cancel my reservation?
---
Why would you want to do that? Well, if you must... Please send us a request via email. It is free of charge up to 48 hours before your scheduled reservation.
---
When I book, is there a pre-authorization prior to check-in?
---
No. However we do require bank card details to confirm reservation.
---
Is there a no-show charge?
---
Yes, if you do not show up for your reservation and have not cancelled your reservation (see cancellation policy for more info), the full price of your booking will be charged.
---
---
CHECK-INS + CHECK-OUTS
Can I check-in early?
---
Out of the Blue opens at 8am and we are always happy to safely store your luggage until check-in at 3pm, so you can start exploring the beautiful island right away. If your room is available before 3pm we are more than happy to proceed with your check-in right away, however this is not something we can always promise.
---
Can I check-out before 8 am?
---
No! Now you must stay FOREVER. Only joking, that's not a problem. Just settle your bill with us the night before and please be sure to leave your keycard in your private room, at reception or post it through the mailbox.
---
When is check-in?
---
3:00 pm :)
---
When is check-out?
---
12:00 pm :)
---
Can I check-in late?
---
The front desk is staffed between 8am and midnight, but you can check-in later if you are arriving on a late night flight. Should you need a late check-in please contact us directly via email with your flight details so we can be sure to have someone ready to greet you.
---
---
OUR POLICIES
Do you allow smoking?
---
We do not permit smoking anywhere in the hostel or on the balconies. We do allow smoking in the garden but, we please ask you to be mindful of other guests.
---
Do you allow pets?
---
While we love our furry friends, due to the nature of our shared space we do not allow pets. If you are craving some cute pet photos feel free to ask our wonderful cleaning ladies to share some of their fur-babies!
---
What is your accessibility?
---
We are located in an old house with stairs and no elevator, which unfortunately has no rooms that are universally accessible.
---
Does your hostel have quiet hours?
---
Quiet hours are between 10:30pm–8am in the garden and sleeping floors 10:30pm–8am in the living room During that time we ask that you please respect the other guests of the hotel and keep the volume down. If you are reserved in one of our shared bunk rooms, we ask that you be mindful of the others within the room, and their comforts.
---
---
AMENITIES
I hear you have a pool?
---
Yes we do! It is located outside on our terrace and is accessible to all our guests. Is it heated? That's a heated question... Yes and no, in the summer we don't heat our pool, however in the winter we keep it at a lovely 23°C. Additionally, we don't use any chemicals in our pool - it is a salt water pool (good for your skin and hair).
---
Do you have hairdryers?
---
Yes! Private Rooms Every private room has a hairdryer in the bathroom. Dorm Rooms Please ask at reception, and they will provide you with a hairdryer!
---
Is breakfast included?
---
Always! Come join us in the garden for a wonderful selection of fresh fruits and bread, yoghurt, jams, cereals, pancakes and our daily special. We also have a delightful local tea and do we really need to mention coffee? There is ALWAYS coffee!
---
Are toiletries provided?
---
Yes! Each bathroom is provided with refillable bottles of shampoo/body wash, conditioner, lotion and soap. We love our beautiful island and use refillable bottles to minimize the use of single use plastics. Join us in our efforts and please refrain from take these bottles with you. A fee will be added to your bill if they are found missing after check-out. Thank you.
---
Do you have a laundry service?
---
Yes we do! We offer a laundry service to wash and dry your clothes for €10.
---
Do you have wi-fi access?
---
Absolutely. WiFi access is free and available to all our guests!
---
What's the deal with your guest kitchen?
---
The guest kitchen is located on the ground floor. The guest kitchen is available for use for all our guests. The kitchen offers a kettle, espresso machine, microwave, induction burner, oven, limited cooking utensils, dry storage and refrigeration for your food. Please respect the public space and communal nature of the guest kitchen – clean up after yourself. There are stickers and markers in the refrigerator for labeling your food. Unlabeled items will be removed by cleaning staff, so please don't forget to claim your goods. The top shelf is available for guests to leave anything they are willing to share with others.
---
Is there private storage in the shared rooms?
---
Each bed in the shared rooms has its own lockable luggage drawer, which is sized to fit a carry-on bag with extra room to spare. If you don't have your own lock, you can purchase one at the front desk.
---
---
CURIOSITIES
Do you rent cars?
---
We don't personally rent cars, however, we always recommend AutAtlantis! They have wonderful service and rates and are conveniently located down the road from Out of the Blue. Additionally, they have an office located at the airport for easy pick-up and drop-off. Don't drive? They also have bike and motorcylce rentals available. Check out their website or contact them directly by emailing Carla, and don't forget to use the promo code: PROMOUTOFTHEBLUE, to get a lovely discount!
---
What is the best way to explore the island?
---
We don't mean to be boastful, but we do offer some pretty amazing tours through the hostel. We plan them according to weather conditions, which can change on the island, but we always plan Sete Cidades, Furnas, North Coast, Lagoa do Fogo and some secret spots. Our tours normally go from 9am (pick-up at Out of the Blue) to 4pm. Sign-up early because we only have 4 places in our magic electric van.
---
We are a family with small kids. Is it possible to stay with you?
---
Our property does not have facilities to accommodate children. Due to our guests profiles, and child security it wouldn't be appropriate neither for you nor for the other guests. However, we can recommend a solution which may meet your expectations. Please contact us directly via email before making a reservation.
---
What if I have dietary requirements?
---
We always accommodate vegetarians, vegans, lactose-free, gluten-free diets; please let us know of your needs directly when booking. When signing up for dinner at the reception desk we kindly advise you to remind us in the space provided. If you have other dietary restrictions/concerns please let us know, and we will try to accommodate them, but please understand that we do not have a dietician on staff – please proceed on your own recognizance.
---
Our favourite colour?
---
🌈 It has to be the rainbow, it's too hard to just pick one! 🌈 Don't be discouraged if you wake up to rain on the island, chances are you will experience an amazing rainbow later on.
---
Our favourite song?
---
🎵 We are loving, Have You (Island Song) by Tout Va Bien at the moment 🎶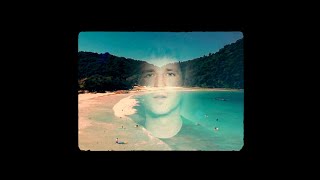 Follow our playlist on Spotify and keep up to date on everything we are listening to at the moment!
---
Weather
---
We might be a small island, but the weather can be wildly different from one side to the other. We recommend using Spot Azores to check out real-time videos of different locations on the island to see how the weather is.
---
---
LOCAL
Service numbers
---
Emergency 112 Fireman +351 296 301 301 Police +351 296 282 022 24h Taxi +351 911 065 915
---
Our favourite restaurants
---
All these restaurants are walking distance from the hostel LOCAL FOOD & TAPAS A Tasca Rua Do Aljube 16
Ponta Delgada
+351 296 288 880 Bar Aliança R. do Açoreano
Oriental 23
Ponta Delgada
+351 296 284 095 Taberna Açor Rua Dos Mercadores 41
Ponta Delgada
+351 296 629 084 SEAFOOD Caloura Bar 2a Rua Terreiro 9/11
Ponta Delgada
+351 296 384 811 FUSION Õtaka R. Hintze Ribeiro 5
Ponta Delgada
+351 919 312 080 MEDITERRANEAN Fornarina De São Dinis Rua Padre Fernando Vieira Gomes 20
Ponta Delgada
+351 296 844 995 VEGETARIAN Rotas Da Ilha Verde Rua De Pedro Homem 49
Ponta Delgada
+351 296 628 560
---
Our favourite bars
---
3/4 Rua Dr. Guilherme Poças 12
Ponta Delgada
+351 296 628 040 Aljube Rua Hinze Ribeiro 83
Ponta Delgada
+351 296 629 555 Tã Gent Rua Hinze Ribeiro 83
Ponta Delgada
+351 296 629 555 Cantinho Dos Anjos Rua Hinze Ribeiro 83
Ponta Delgada
+351 296 629 555 Arco 8 Avenida Abel Ferin Coutinho, Santa Clara
Ponta Delgada
+351 296 284 103
Raiz Bar Rua António José D'Almeida
Ponta Delgada
+351 296 904 862
---
Our favourite cafes
---
Armazéns Cogumbreiro Rua Hinze Ribeiro 83
Ponta Delgada
+351 296 629 555 Louve Rua Hinze Ribeiro 83
Ponta Delgada
+351 296 629 555 Cafe Central Rua Hinze Ribeiro 83
Ponta Delgada
+351 296 629 555
---
Hot springs
---
Poça da Dona Beija Lomba Das Barracas 1 Furnas +351 296 584 256 Parque Terra Nostra Largo Marquês da Praia e Monfort, 9675-061 Furnas +351 296 549 090 Caldeira Velha EN5 2A Ribeira Grande +351 296 704 649 Ponta da Ferraria R. Padre Fernando Vieira Gomes 11 Ferraria Free Ocean Hot Spring
---
Places to surf
---
Areais de Santa Bárbar Rua da Praia 2, 9600-201 Ribeira Grande
Praia do Pópulo Estr. Regional do Pópulo 132, 9500-000 Ponta Delgada Praia dos Mosteiros R. da Areia 40, 9555 Mosteiros This Articles Offers More Spots and Infromation
---
---